It is the wish of the majority of students to make very good grades, but sometimes it is difficult to maintain or vastly improve your grades in school.
Well, if you feel that your grades aren't too solid and you'd want to make changes to them, it is never too late. In fact, this is the time to make those changes that would accelerate your end of semester results to one that would make yourself and your family happy.
This suggestions has been tested by lots of standards and has proven to work for many students who really took the suggestions serious. However, just try and follow these steps sanctimoniously and your results could be the same as those who have attested to its efficacity.
READ THIS ALSO: How To Use Social Media To Develop Yourself As A Student
Listen attentively and never gloss over the day's lessons
One trick to surviving and making good grades in school is primarily a good listener in the classroom or during lessons. A lot of the times, especially at the university level, many would want to rely on lecture notes only and or handouts, but to benefit more from the lessons more, if you would listen attentively, and add reading over the notes or portions of the notes for the day, it is likely to give you a better foundation of understanding than just piling your notes and reading or studying them later or some few hours to assessments period. Obviously, this would do you no good.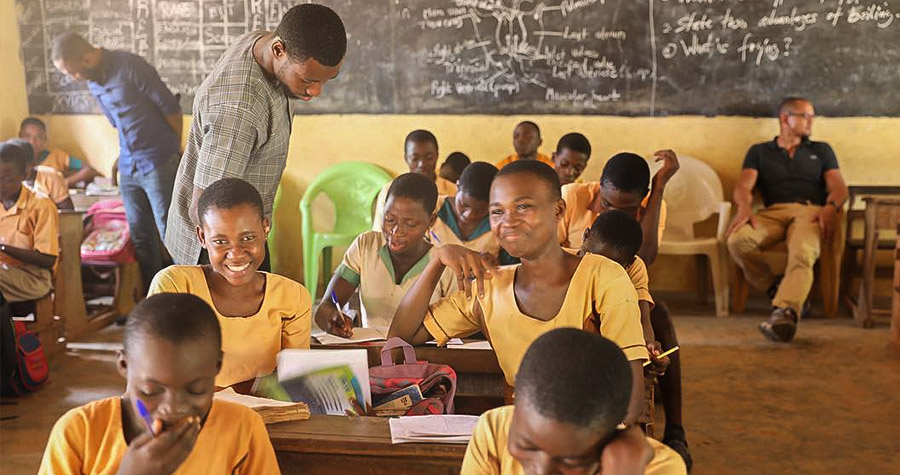 Know yourself well and adapt the best learning strategy to improve your grades in school
Derrick, a former graduate at the University of Ghana related that sometimes students don't know themselves enough that's why they don't really succeed in school.
One thing that doesn't sound well to students is the fact that they don't really know themselves well to the extent that it affects their academics so much. According to Sharon, a graduate of the University of Cape Coast, she also adds that she didn't know that when she learns in the afternoon at the library where there is some level of silence and formality she is able to grasp it well.
"Some time ago, I used to learn at dawn for several hours. Still, my grades were not good. I struggled to make the grades until I realized that the study time that used to help me when in SHS no longer used to work for me so I had to change my style and tried it until I found the afternoon studies very beneficial. So in a nutshell, the afternoon was the best for me. I didn't why that changed had occurred, but someway, it helped me" she added.
Keep trying a new style and approach of learning if you are yet to know yourself when it comes to learning.
Give out the demands of your tutor
All teachers or lecturers are never the same especially when it comes to expectations during the academic assessment. Some tutors even at the university level would want everything either from their hand out or textbooks. On the other hand, some of the teachers would also want the students to explore and free themselves and express their research and what they found. Until you understand some of these demands, you will struggle with your grades.
All in all, these suggestions don't really mean that these are the only means to get good grades, but they are basic means of starting to improve or maintaining your grades as a student.