Ghanaian highlife musician Akosua Agyapong has explained the reason why her mother was initially not supportive of her music career.
Akosua Agyapong, who has made a name for herself in the music industry has recounted on several platforms how her mother initially wanted to refrain her from doing music.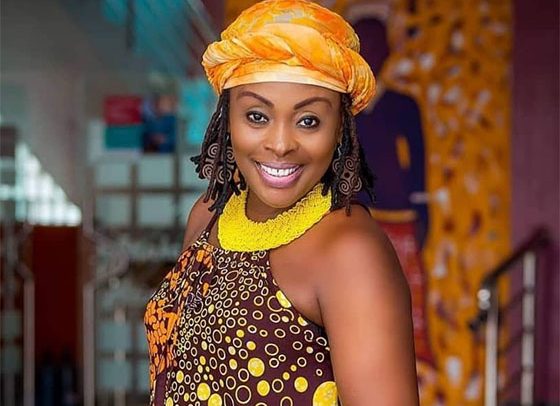 READ THIS ALSO: Real Khali The Shining Star And Face Of Wassa Amenfi Rap Music
The Meye Obaa crooner explained that her mother thought that the music industry was too vile for her and she would also tend to be an alcoholic since it was a perceived thought that those who pursued music had been influenced to pursue negative acts including alcoholism.
She mentioned this in an interview on an Accra based media outlet, Citi TV  that at times, her mother would have to go with her to some of her shows just to prevent her from living any immoral life.
Just contact us for all your writing, branding and multimedia works and we will give you Quality works.
READ THIS ALSO: Graduate Merit Awards For International Students At Wright State University, USA
"Mothers are proud when you do the right thing; when you don't disgrace them. My mum would say no because she thought those days if you were a musician you would be engaged in drinking, maybe doing things that are not good," she said.
However, she said she could not be influenced, and that whatever an artiste engages in depends on how they are brought up and how well their management handles them.
Akosua Agyapong began singing at a younger age; however, her music career started when she got discovered by Nana Ampadu in 1990. She formed a high-life band with Amandzeba and Rex Omar. The group name was formed as an acronym with the first letter of the members' names, it was NAKOREX.
They released the song Kpanglo but her first album; Frema was released on January 1st, 1990. After the success of her album, she was inspired by Amandzeba, Nat Brew and Rex Omar into releasing a second album, Esiwa. After her second album, Akosua Agyapong went on a break and resurfaced as a Gospel singer. She has five albums to her name and one more as a member of NAKOREX. She is considered a high-life legend.