The Speaker of the 8th Parliament of the 4th Republic of Ghana, Alban Bagbin, has admonished Ghanaian women to stop watching telenovelas because he believes it is corrupting the women of our society.
According to the longest-serving Parliamentarian and former Presidential candidate of the National Democratic Congress (NDC), Alban Bagbin, he believes that the continued watching of telenovelas is gradually eroding our culture, destroying marriages as a result of the demands made by some Ghanaian women who would want to emulate what they see in these telenovelas.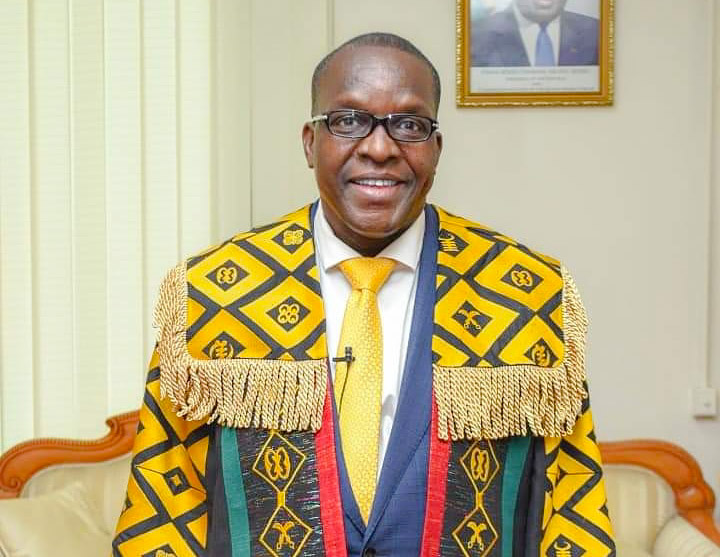 Speaker for the 8th Parliament of the 4th Republic, Ghana.
Speaking at a book launch of the former First Deputy Speaker of Parliament, Mr Ken Dzirasah, Mr Alban Bagbin mentioned that these telenovelas are not only corrupting Ghanaian women but are just a figment of the imagination of the producers which ought not to become the standard practice in a relationship.
READ THIS ALSO: Naana Blu Grateful To Fans For Pushing Her As She Celebrates Her Music Nominations
"The telenovelas of today on our television sets are figments of our imagination, from the cultures they emanated from which have developed into storylines. Very often they have no bearings on our culture" he stated.
He further questioned the validity of these storylines that would even motivate them to watch all the episodes and not even miss one episode.
"These become storyline that captivates us not to miss one episode… my concern here today is about the lessons we learn from them … and it's on compact on us" he added.
Alban Sumana Kingsford Bagbin was born on 24 September 1957 to Sansunni Bagbin and Margaret B. Bagbin who were both peasant farmers. He is the fourth child of nine children.
He is a member of the Dagaaba ethnic group. He hails from Sombo, Upper West Region of Ghana. Alban Bagbin was educated at the Wa Secondary School and Tamale Secondary School. He obtained a Bachelor of Arts degree in Law and English at the University of Ghana in 1980.