Popular Filmmaker, Tom Crews associated with "Mission Impossible" has seen a surprise halt in the filming of the 7th sequel of the fantastic action film.
Movie and Entertainment production powerhouse, Paramount Pictures has confirmed that their production in the United Kingdom has been halted for two weeks due to the Covid-19 disease that is still prevalent.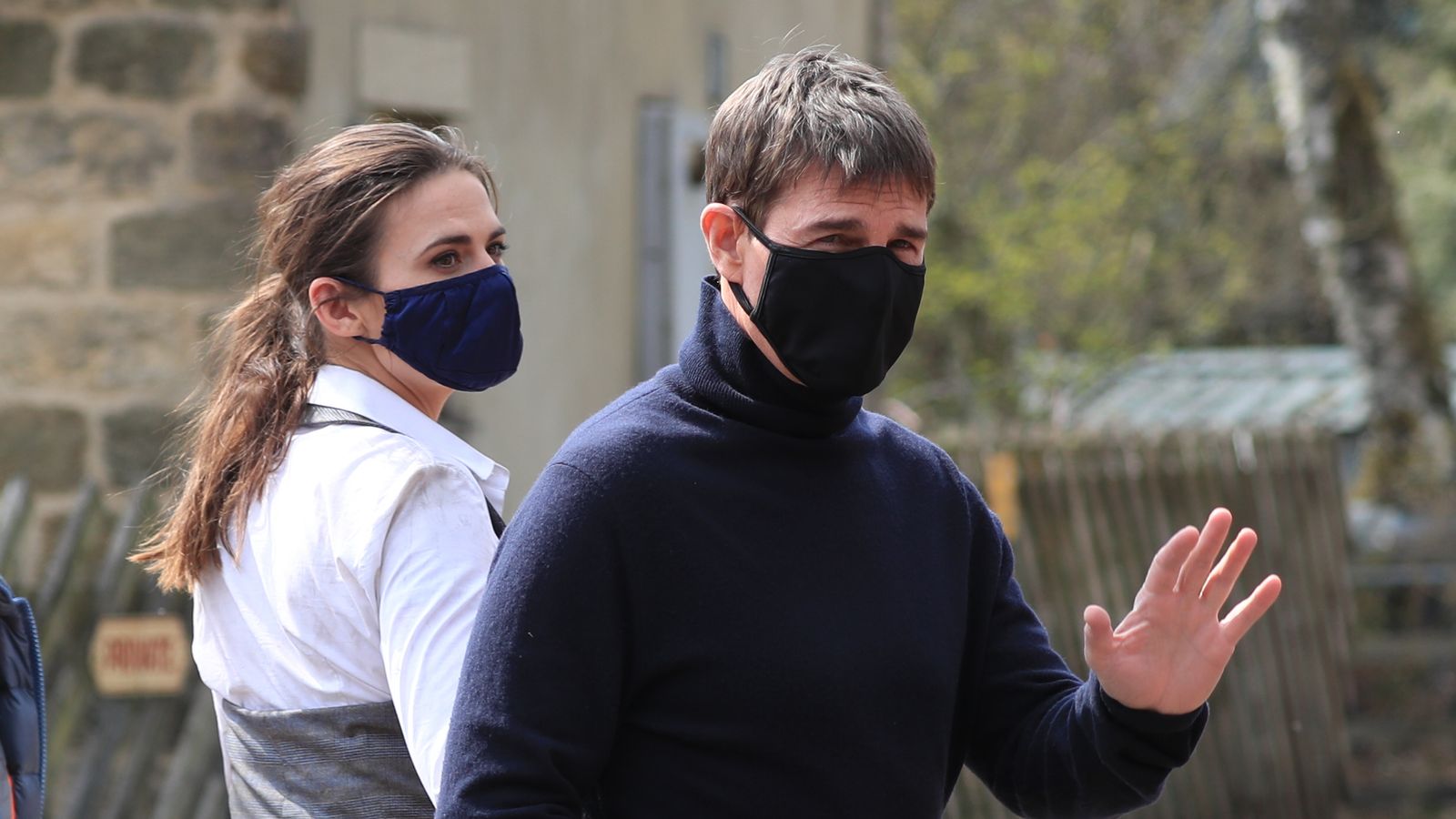 Tom Cruise, producer, Mission Impossible 7
As a result of this situation, Tom Crews and his crew at Paramount Pictures will resume the filming of "Mission Impossible 7" in the UK on 14 June 2021.
READ THIS ALSO: DKB Consoles Nana Addo Telling Him He Is The Least Insulted President
This was made available in a statement released by the production house, Paramount Pictures, but didn't state the exact number of people who have contracted the virus.
"We have temporarily halted production on Mission: Impossible 7 until 14 June, due to positive coronavirus test results during routine testing. We are following all safety protocols and will continue to monitor the situation" Paramount said in a statement.
It is however interesting that the filming which was also been shot at the studios of Warner Bros and now the United Kingdom has got some of his crew members contracting the virus.
READ THIS ALSO: Shatta Wale Blasts Ghanaian Media And Bloggers For Writing Negative And False Stories About Him
This was because it emerged that last year, Tom Cruise was so emphatic about adhering to the Covid protocols got on the wrong side of some of their crew as a piece of audiovisual evidence showed he was shouting on his crew to adhere to the protocols.
"I don't ever want to see it again, ever!" he could be heard shouting. "And if you don't do it, you're fired. If I see you do it again, you're gone. And if anyone in this crew does it – that's it, and you too and you too… don't you ever do it again."
He was not happy and cared less about the attendant apologies that were likely to have followed up.
"That's it! No apologies," he continued. "You can tell it to the people that are losing their homes because our industry is shut down. It's not going to put food on their table or pay for their college education."