American singer, Lady Gaga was all smiles as her two missing dogs who were stolen on Wednesday, 24th February 2021 were found yesterday, Friday 26th February 2021 at about 6:00 pm leading her to call Ryan Fischer her dog walker a hero.
Soon after news of the armed robbery broke, Gaga offered a $500,000 reward for the safe return of her animals. In her first public statement on the incident, shared just hours before the dogs' recovery, she pled for the public's help in locating the puppies.
According to the Los Angeles Police Department, in a statement sited by communication, they revealed that a woman returned the dogs to the detectives and the team of Lady Gaga at the Los Angeles Police Department Olympic Station.
READ THIS ALSO: Sister Derby Launches Advocacy For The Legalization Of LGBTQI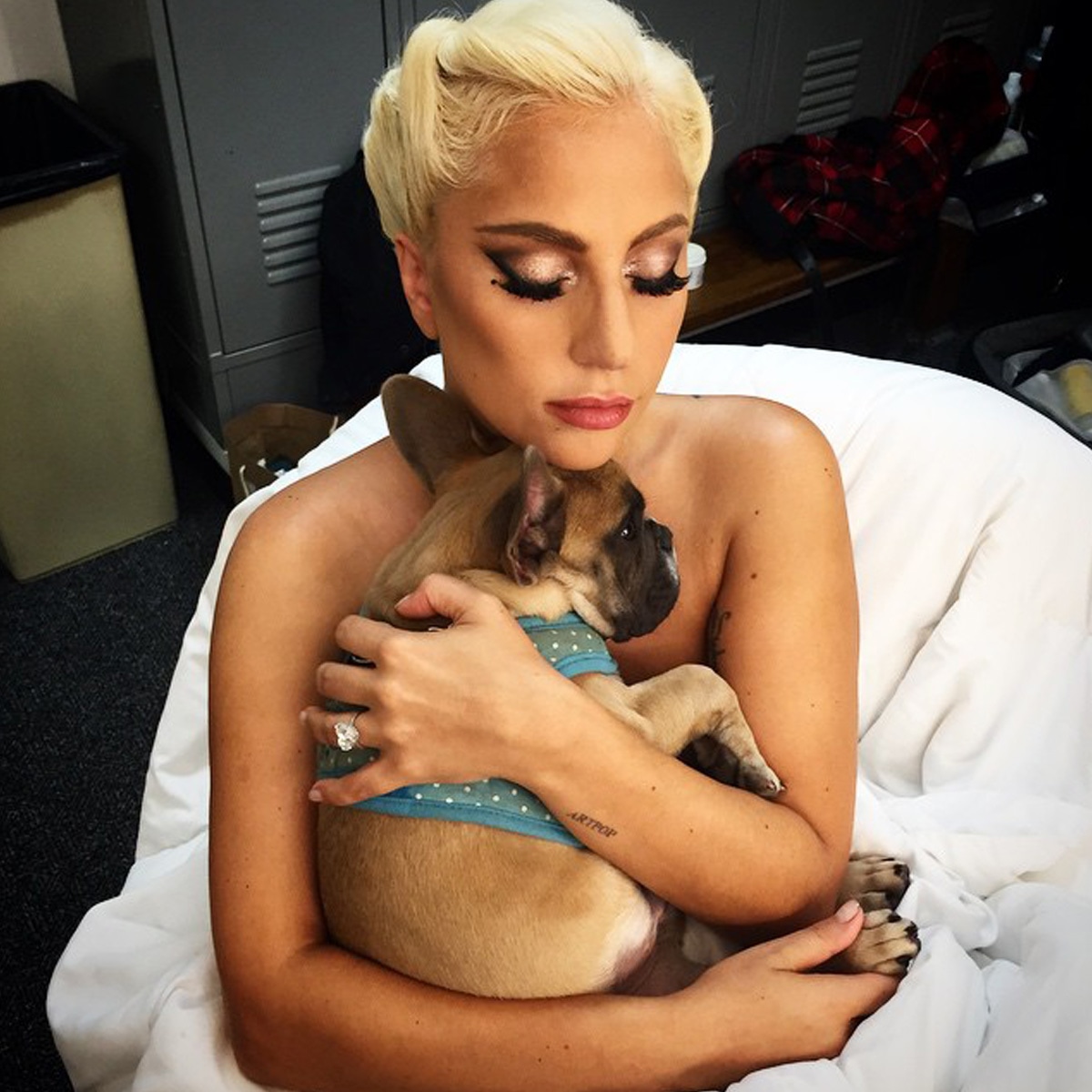 Lady Gaga and one of her puppies
The statement mentioned that a woman found the dogs and decided to reach out to Lady Gaga's team.
The LAPD shared, "The woman found the dogs and reached out to Lady Gaga's staff to return them. The woman's identity and the location the dogs were found will remain confidential due to the active criminal investigation and for her safety."
Interestingly, Lady Gaga also called her dog walker, Ryan Fischer a hero who risked his life to save her dogs while he was shot but currently responding to treatment.
In a post on her Instagram she wrote, "I continue to love you, Ryan Fischer, you risked your life to fight for our family. You're forever a hero."
Fischer's family released a statement of their own on Friday, thanking his medical team for the "extraordinary care" as well as Gaga for her continued support.