Actor Funny Face gave way to tears on live TV when he was asked about his twins and how they are faring after his break up with his wife.
He told Accra-based GHone that all efforts to reunite with his daughters have proved futile.
"I just want my daughters to one day to remember that I did all my best to reunite with them and I have videos to prove that my wife did bad to me.
READ THIS ALSO: Philip Quaque Boys School, A Death Trap For Cape Coast Pupils.
Funny Face indicated that his family is aware of the situation"My close family members know about it but I can't do anything about it and the videos will be played someday to my twins for them to know what transpired," he gave way to tears.
He stressed he is very emotional about issues concerning his twins.
Funny Face accused Lil Win and two other actors – Bismark the Joke and Kalybos – of stabbing him in the back.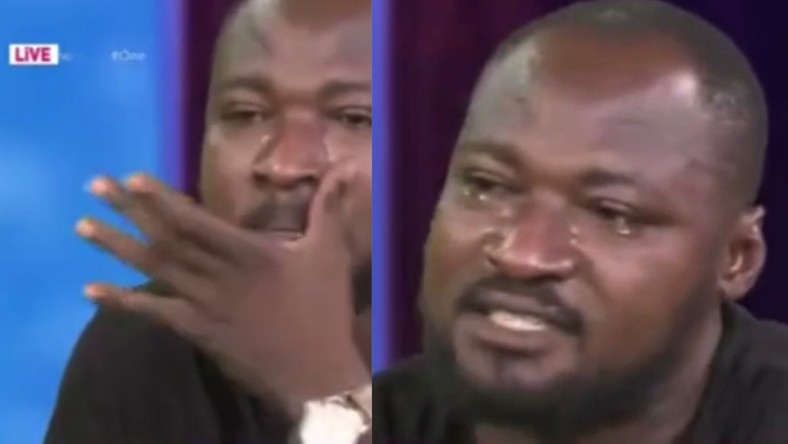 He alleged that these actors had ganged up to badmouth him to his 'second wife' who has, as a result, bolted with his children.
Source: Joynews