Ras Caleb Appiah- Levi has raised allegations that the Executives of MUSIGA were unyielding during the out of court settlement. According to Ras Appiah, after the executives of the Musicians Union of Ghana (MUSIGA) convinced him to settle the court dispute at home, they failed to play their role. It is against this background that he feels that MUSIGA Executives did not play their role in the court dispute.
However, speaking extensively on the issue with ATL FM's Barrister Daniels, he explained that the case was initially postponed because of the legal holidays. Furthermore, when the courts resumed the executives pleaded that the dispute was settled at home.
MUSIGA Executives plead for out of Court settlement of dispute but refused to do the needful.
"They were not doing the right thing to give us credible results so I took the case to court. When the case went to court, we were to supposed to have gone for a hearing on 23rd July 2019, but it was postponed to October 14 because of the legal holidays. So they commenced to plead with me to take the case out of court" he intimated.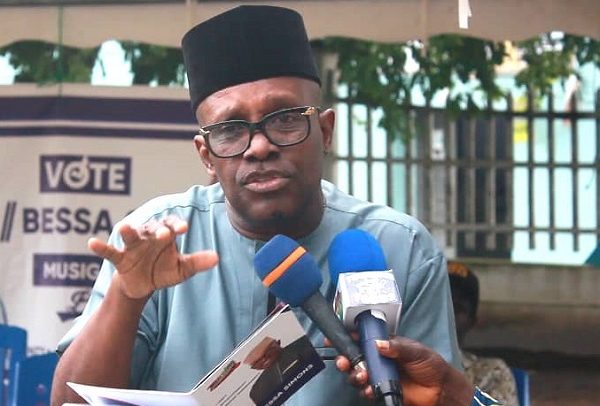 Additionally, through the efforts of the Deputy Minister for Tourism Arts and Culture, he managed to persuade him to settle it at home and present a report to the court.
READ THIS ALSO: Ras Caleb Appiah-Levi Goes Hard On NEC Of MUSIGA Calling Them "Amateur Drivers"
"As a result, I let the Deputy Minister for Tourism and Culture, Hon. Dr Zibblim Iddi came in as a mediator. He, therefore, urged us to settle it through (ADR) alternative dispute resolution. He said we should go and do that and come back a give a report to the court" he added.
Interestingly, according to Ras Appiah, the executives of MUSIGA were not forthcoming and were highly unyielding in their fight to come to a compromise.
"When we left the Deputy Minister's place, MUSIGA ignored me. They never sat down with me. We were supposed to have gone to court. So that we could give the judge the report as we earlier planned on the results of our meeting. They never did that" he expressed.
However, the case was sent back to court on 12th December 2019 after realizing they were unyielding.
BY: ONESIPHORUS OBUOBI
SOURCE: obcommunication.com