Award winning sound engineer, known for the production of hit gospel songs has revealed that he was the brain behind the hit song (Sekina) of hip life musicians Antwi ne Antwi. He made this revelation on the Day break Hits Show, earlier yesterday.
Nacee, who is known in private as Nana Osei narrated how he came into contact with hiplife musicians, Antwi ne Antwi and turned their fortunes around as he re programmed sang, and later became their technical producer, churning hit songs after hit songs, commencing with "Sekina".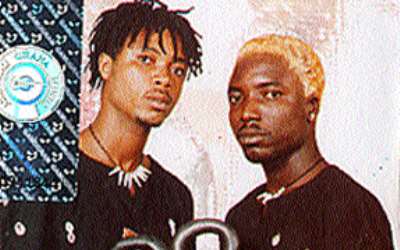 During the interview he stated, "I wasn't managing them, I was their technical producer. I can't really remember how we met, but I knew they came to the studio, where I used to be then to record their song".
He further went on to add that after listening to their song, he realized it wasn't too good so he had to reprogram the song, sing for them to go back home listen, learn and come back to the studio for it to be rerecorded.
"After listening to their songs, I had to reprogram, compose the song well and get it done well and that was the outcome of Sekina. I had to sing the song for them to take home, learn and come back to the studio for us to rerecord it".
Interestingly, Nacee is among one of the few gospel music producers and musicians who have had very serious collaborations with secular artistes like Guru, Antwi ne Antwi, Samini and some few others.
BY: ONESIPHORUS OBUOBI