GH ONE a subsidiary of EIB Media Network group yesterday had a horrifying experience as a PORNOGRAPHIC scene was mistakenly broadcast on air during their late night X rated show, "DUVET" yesterday, 9th April 2020.
The General Manager of GH One Television network, Nana Aba Anamoah has offered sincere apologies over the mishap to its cherished viewers.
In a statement, she admitted that even though the program, "DUVET" is an X – rated show, the publishing or broadcasting of pornographic content was inappropriate and would endeavor to ensure that it doesn't happen again.
However, the officers in charge would be sanctioned.
Read the tweet below: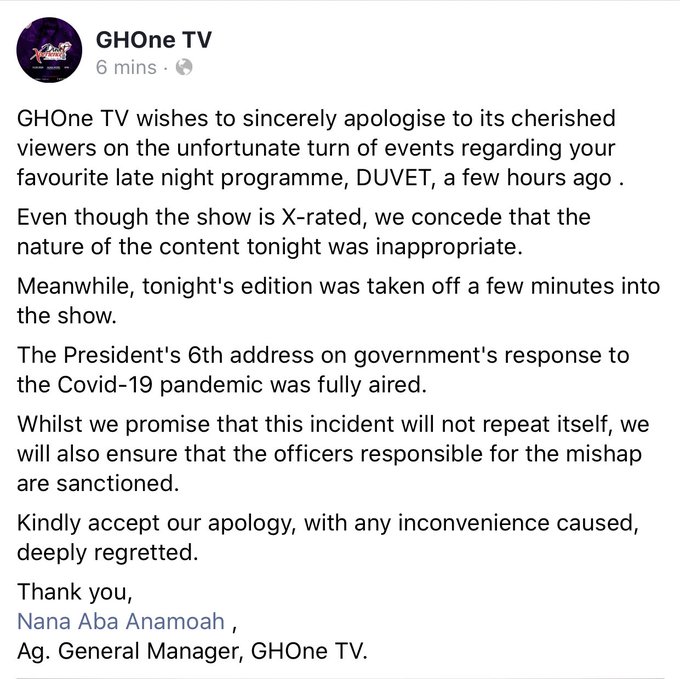 Duvet is a weekly love talk show on GHOne TV. Duvet is rated 18+ and shows every Thursday at 10pm on GHOne TV and Dstv channel 361.
BY: ONESIPHORUS OBUOBI