Undoubtedly, one of the best performers on the night was The BET award-winning musician who had just thrilled fans with some scintillating performances on 25th December, 2019 at his signature concert, Rapperholic show. After winning several laurels this year and capping it with a recent BET award, he electrified the environment at the Detty Rave show, yesterday, 27th December, 2019.
Symptomatic of him, he announced his presence on stage with his "Obidi, Number one" flow. Of course, he didn't the teeming fans who jammed to all his tunes back to back and joining him in a frenzy of singing as they enjoyed the energy the VGMA Artiste of the Decade on the stage.
Entering the stage with his usual 'Obidi, number one …' jam, Ghana's Artiste of the Decade made sure he delivered in grand style as he performed hit song after hit song.
READ MORE: beyonces-publicist-out-with-the-truth-about-beyonces-visit-to-ghana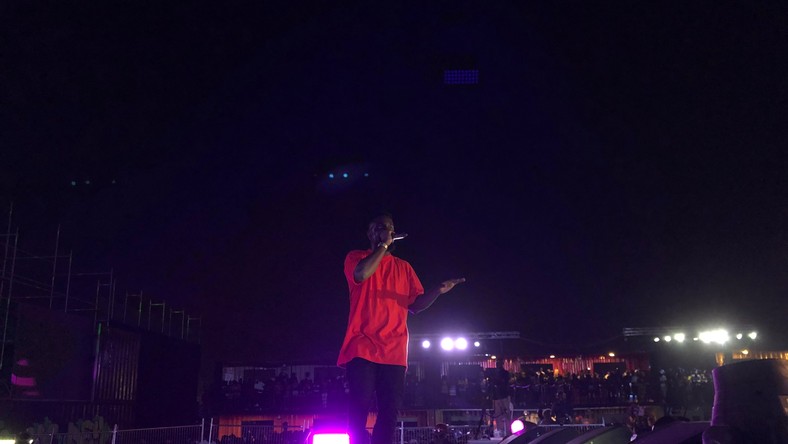 The sold-out show saw many of its artistes interact with the fans while Mr Eazi got patrons to show how proud they are to be Ghanaians by singing the Ghana national anthem.
READ MORE: m-anifest-denies-bad-blood-between-him-and-stonebwoy
BY: ONESIPHORUS OBUOBI