Controversial manager of Shatta Wale and entertainment pundit, Lawrence Nana Asiamah Hanson also referred to as Bull Dog has intimated that his artiste deserves more than the purported 2 million Ghana cedis allegedly bequeathed to his artiste.
Bull Dog further added in an interview on Citi's Eye Witness News that players in the entertainment or creative art industry are often downplayed. According to Bull Dog, if he were the one managing the account of Shatta Wale, he would have charged more than the purported amount given to him.
"If I was in charge of accounts, I would have charged more because he deserves it. I believe every Ghanaian artiste deserves more. The entertainment industry and creative people in Ghana have been downplayed for a very long time," he stated.
READ THIS ALSO: How My House Got Burnt For Me To Lose Everything – Koo Fori Narrates As Zionfelix Tour Burnt House
Reacting to whether Shatta Wale has been paid 2 million Ghana Cedis as purported by Ras Mubarak and other sections of the minority during the Public Accounts Committee meeting this week, Bull Dog maintained that there exists a deal between both parties, Exim Bank and Shatta Wale which has already commenced.
As part of an initiative to promote made in Ghana goods, the Exim Bank is alleged to have contracted some brand ambassadors including Shatta Wale among others as confirmed by Bull Dog.
READ THIS ALSO: CDD-Ghana To Assess NDC, NPP Manifestos
"We have been engaged by the Exim Bank to perform ambassadorial duties for made in Ghana stuff. I mean it is only right that the Ghanaian does it, and we are glad and actually humbled that we were called upon to execute those duties. We have had some engagement with Exim Bank, so we have been spoken to on that level," he said.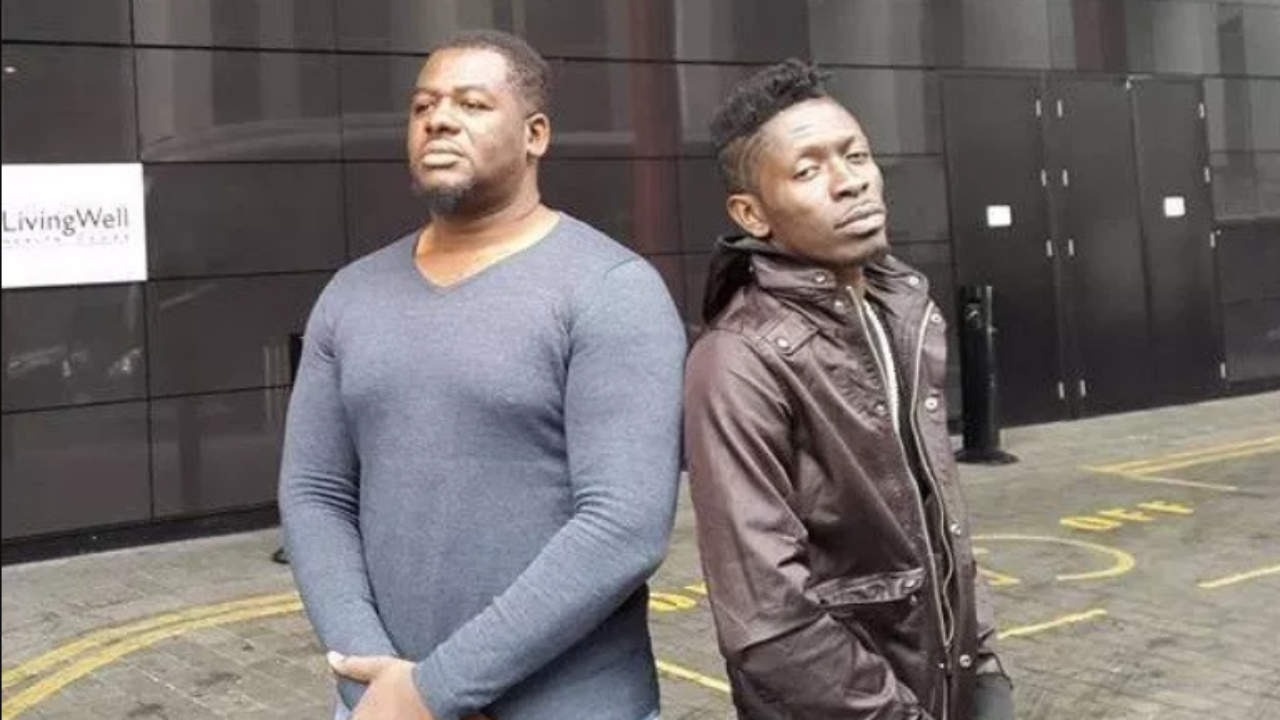 He also revealed that they are not playing that role for free, however, he doesn't know the actual figure because he hasn't received any cheque.
"I cannot state the figure, it is contractual. What I know for a fact is that we have been engaged by Exim bank to do stuff for Ghana. But we are not doing it for free. We are being paid to do this ambassadorial role. I have not seen a cheque, I have not seen the money either. I do not know whether or not the money has been paid. I'll have to check the account" he revealed.
READ THIS ALSO: Mahama's Credibility Cannot Be Trusted In Fulfilling NDC Manifesto Promises – Oppong Nkrumah Fires
On the contrary, Exim Bank has clarified that it had only contracted Shatta Wale and Mr. Kofi Adu also known as Agya Koo to use their popularity and brand to influence and promote made-in-Ghana products.
In a statement, they stated that they have not given Shatta Wale any amount of cash as is being alleged by Ras Mubarak and other people of such estate.
"We wish to state categorically that no amount of such magnitude has been paid to any Ambassador or Influencer. The bank has not doled out GHS2 million to Shatta Wale. This allegation is factually incorrect and misleading," the bank indicated in the statement.
SOURCE: ONESIPHORUS OBUOBI