In the minds of the ordinary Ghanaian, "survival" is a key word that runs on the minds of many just as every search on the internet has it's keyword. This is a major challenge as now minors riding Pragya, have become a huge menace in the Cape Coast Metropolis.
One major means of transportation that has taking over the transport industry in the Cape Coast metropolis is the use of the tricycle built with a shade. This new phenomenon has caught the eyes of many around the metropolis and the country at large.
Genesis of Pragya
"Pragya" as popularly referred to is the name of a Bollywood character, an Indian name that became popular because of the huge presence of an Indian telenovella, "Kunkum Bagya" running on the screens of local television channel, Adom TV.
Pragya, became very popular as a means of transport in the early part of 2018, when it started operating scarcely at enclaves in some indigenous communities in the Cape Coast metropolis like Ntsin, Anafo, Prapratem, Brofoyedur and other suburbs of the metropolis.
With its three wheels, it can carry up to four passengers in its light shaped metallic strips joined together to put a frame and finally wind it up with a tapolene to provide shade against the sun and rain. However, heavy windstorm accompanied by rains renders this shade useless.
READ THIS ALSO: https://obcommunication.com/gen-news/covid-19-nine-arrested-for-flouting-tricycle-ban-in-sunyani/
Minors riding Pragya
According to the 1992 constitution of Ghana and under the Child Act, minors are not supposed to be engaged in any form of employment, especially ones that would endanger them morally. The Road Traffic Act 683 (2004) and Road Traffic Regulations 2012 (L.I 2180) prohibit the usage of tricycles and motorbikes for commercial purposes.
However, the Cape Coast metropolis seems to be witnessing a new form of evolution where minors between thirteen to 17 years ride these tricycles or Pragya for commercial purposes.
Majority of these minors are into the business because of several reasons including financial and economic challenges to family neglect.
Kwabena, who is among many minors, share his experience and the reason why he rides or operates Pragya. He explains that he uses it to purchase some basic amenities including uniforms and among many others to enable him attend school.
"My name is Kwabena, I am 15 years old, I have been doing this Pragya business because there is no money at home and this is what i use to fend for myself and to also pay my school fees and also feed my family".
It is very true then that these young ones, really go through a lot on the road. Some even revealed off record that because of the coronavirus, some of their senior colleague riders allow more than the agreed number of two, but they are then arrested by the Police.
Another minor rider also shared the reason why he drives or operates the Pragya and went further to call on authorities to let him ride.
"My name is Joseph Annan, I am a form one student awaiting to move to form two. This is the only job that puts food on my table. I also use the proceeds for school purposes".
READ THIS ALSO: https://obcommunication.com/entertainment/having-a-strong-fan-army-proves-your-worth-kidi/
He went further to list some communities that have minors who ride recklessly.
"Some of us even though we are minors, don't just ride recklessly like the other guys from Ayedan and Brofoyedur where they commit all sorts of nuisance with the bikes and tricycles. I hope the authorities would arrest them. I can't quit this job to pilfer and end up behind bars at the police station".
READ THIS ALSO: https://obcommunication.com/entertainment/kidi-indecisive-as-to-whether-he-would-marry-a-born-1/
Some of these minors have taken advantage of the coronavirus pandemic and are making quick money before the season ends. Kwame tells us of his plans.
"As for me, I'm regular at school, but i get into the business on Saturdays. I am currently at home and doing this business because of the coronavirus pandemic. I use the proceeds to support my mummy".
One big question that certainly comes to mind is what is the role of the parents in this situation. Are parents of such children aware that it is illegal, irresponsible and dangerous to get these minors or allow these minors to be in these Pragyas or tricycles.
Aunty Araba, as we choose to call her, (not her real name) also shared her opinion on the role of parents in this saga, but she agreed these children were only being responsible to take care of home.
"As for me, I don't see anything wrong with my son or daughter working to take of me. Once I have brought that child in this world and I'm aging, it becomes the responsibility of the child to take care of me. Whether he rides Pragya or not, it's better he is not stealing to provide me" she said on Fante.
Role of the law with minors riding Pragya
Interestingly, a lot of stakeholders including law enforcement agencies have either given a laiser fair attitude towards the subject or have just played gently across the tenets of the law.
For instance, last year, 2019, the Central Regional Manager of the Driver Vehicle Licensing and Authority (DVLA), Mr. Lawrence Adom mentioned in an interview on Cape Coast based ATL FM that the job of the DVLA is to ensure that the tricycle is registered for private purposes.
According to Mr. Adom, an examination and check of the tricycle's custom documents are effected and check the due duties have been the tricycle is registered as a private vehicle unlike the other vehicles which can be registered for both commercial and private.
Regardless of this, countless alleged actions from law enforcers like the National Road Safety Authority has been very little with the former Acting Boss of the Authority, Mr. Victor Bilson, once stating on air that the patronage of Pragya must be left upon the conscience of the users and riders.
It is interesting to note that the law prohibits clearly the the use of tricycles or Pragya for commercial purposes. As mentioned earlier lawyer Van Boven Essuman, a private legal practitioner explains.
According to lawyer Van Boven, a minor is out rightly not supposed to be riding a tricycle or even motor.
"According to LI 2180 section 37 to 65, A person is disqualified from holding a license to ride a motor cycle if the person is under 18 years of age".
For a certainty, the law is clear on minors using or riding these tricycles. Once you are under 18 years, you are not fit to ride a motor cycle or tricycle.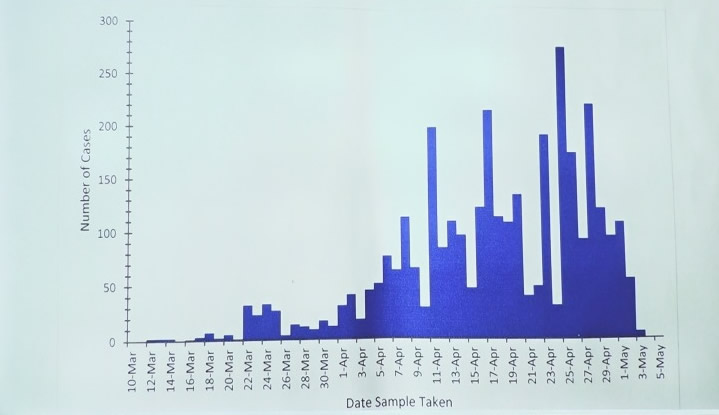 However, the surprising part of the entire issue is that with the barrage of policemen on our roads, it seems these minors riding Pragya are either invincible or the law enforcers have given them a summer hoilday.
However, with regards to minors working, lawyer Van Boven stated clearly that it is another violation against the laws of the state.
He further explained that young persons that would include persons between the ages 18 to 20 or persons under 21 years are not supposed to be involved in work that would expose them to physical and moral hazard.
The law is clear and looking at Act 651, Labour Act, it lays down the rules for a young person's employment.
"Prohibition of employment of young persons in hazardous work
(1) A young person shall not be engaged in any type of employment or
work likely to expose the person to physical or moral hazard.
(2) the Minister may, by legislative instrument, determine the type of
employment that is likely to expose a young person to physical or moral
hazard".
Obviously, the law is clear and it would require a lot on the path of law makers, stakeholders and others including families and local authorities to ensure that minors are put at their proper places.
BY: ONESIPHORUS OBUOBI