In a recent update by President Akufo Addo, he revealed that about 533 persons had tested positive at the Pioneer Food Cannery in Tema.
In addition to the current state of affairs at the Pioneer Food Cannery, the total number of persons who have now tested positive has now soared to 695.
READ THIS ALSO: Public University Bill will increase political party representation – Prof. George KT Oduro (Fmr. Pro VC, UCC).
The Director of Disease Surveillance at the Ghana Health Service, Dr. Franklin Asiedu Bekoe, revealed at a press briefing by the Information Ministry provided a background information about the entire situation.
He said that the genesis of the whole company spread commenced when one worker showed some respiratory symptoms and was then asked to go home. After her departure, her sample tested showed she was negative, but had already infected her colleagues.
"The Tema situation is about an employee at a fish processing factory who showed respiratory symptoms. Samples were taken and she was asked to go home. When the results came, they actually identified her contacts".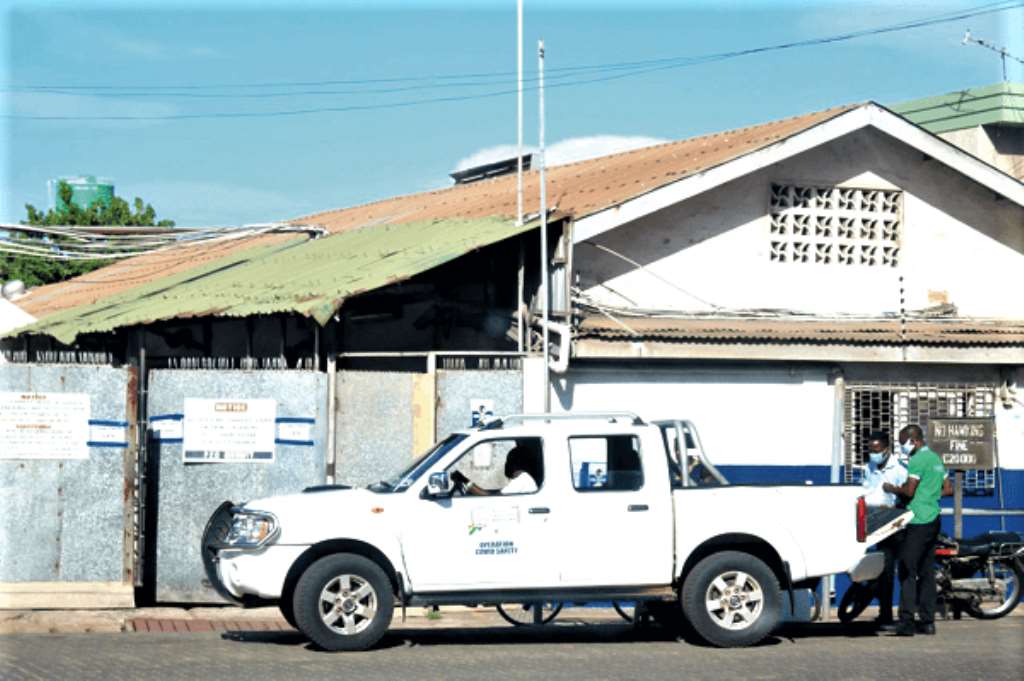 Furthermore, Dr. Asiedu Bekoe added that after that revelation, the entire 1,300 employees at the cannery were also tested with an initial 533 being infected, but later shot to 695.
"At the time, they had 219 contacts. Initial tests were done to get a broader view of what is happening in the factory. Everyone in the factory, a population of over 1300 was subsequently tested. It was initially 533 but finally, it was 695 that tested positive [after all employees were tested].  The rest were negative."
READ THIS ALSO: Covid 19 news: Don't cast doubt on Covid-19 recoveries – Hadzide
Ghana's case count for the Covid-19 now stands at 5,918 with 31 deaths.
Regional Breakdown
Greater Accra Region – 4,422, Ashanti Region – 881, Central Region – 212, Eastern Region – 100, Western Region – 98, Western North Region – 57, Volta Region – 41, Northern Region – 31.
Upper East Region – 26, Oti Region – 26, Upper West Region – 21, North East Region – 2, Bono Region – 1, Savannah Region – 0, Ahafo Region – 0, Bono East Region – 0.
DOWNLOAD THIS : KiDi – Next Time I see you
BY: ONESIPHORUS OBUOBI