BY: ONESIPHORUS OBUOBI
Amidst the strife to stem the spread of the coronavirus pandemic in the country, the situation seems quite gloomy as the country keeps soaring in cases from the initial two, (2) on 12th March 2020 to 1550.
The Central Region is also having a fair share of the cake with 17 cases as Kasoa and Cape Coast, rub shoulders with Cape Coast recording 8 cases and Kasoa recording 5 cases with two (2) extra imported cases from Accra.
The Deputy Director, Public Health, Central Region, Dr. Godfred Kwabena Sarpong has revealed that currently, Cape Coast and Kasoa, which are towns in the region are rubbing shoulders with Kasoa recording 5 cases, of which 2 other extra cases recorded from Accra.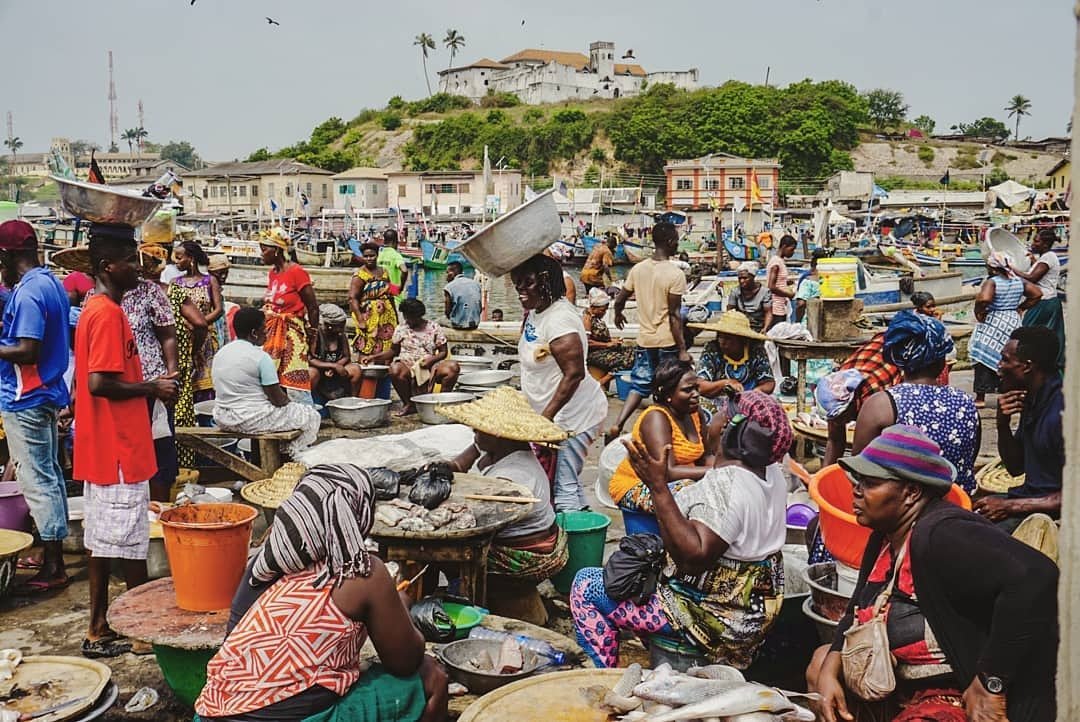 Other towns like Elmina, comes third with two confirmed cases and Mfantseman and Winneba falling below the perking order with a single case each. He made this revelation on the Atlantic Wave Morning show on ATL FM.
"So Kasoa and Cape Coast are leading the chart. We also have Elmina, Winneba and Mfantseman. So we doing eight (8) cases in Cape Coast, seven cases at Kasoa (7) originally 5 cases and 2 extra imported cases from Accra, two (2) cases at Elmina, Winneba one and Mfantseman (one) he highlighted.
Dr. Godfred Kwabena Sarpong was of the strong conviction that from the trend and pattern of movements to and fro in the region, this has resulted in the escalation of the cases in the region.
He explained that the traffic between Greater Accra and Central Region and from Accra to Cape Coast was a major contributing factor as some persons who may have been carrying the disease were likely to have spread it.
"Yes, we believe we have the cases in our community, particularly because persons moving from Greater Accra to the Central Region or Kasoa. The traffic between Greater Accra and Central Region and Greater Accra and Kasoa is quite high. We believe some few people may be walking around with the virus. What we are doing with our enhanced surveillance is to not wait for people to be sick to report to our hospitals" he added.
He therefore added that a lot of testing is being done. Therefore, there is now a collaboration between the Immigration Service and the surveillance team.
The purpose of this collaboration is to heighten activities to identify persons who had arrived in the country before the lockdown was instituted, so that such ones could be tested.
"We are doing more testing of persons who came into the country before the lockdown and we working closely with Ghana Immigration Service on this and we are also doing a lot more testing" he stated.
In addition, he emphasized that when a case is identified, primary contacts are traced and tested and also persons who are likely to come into contact with persons who are infected because of their work in the community are also being tested for covid – 19. In effect, all the cases would not show symptoms but would be treated as soon as possible.
However, yesterday, during the President Akufo Addo's briefing on the situation of Covid – 19, he announced plans to construct 94 new hospitals across 88 districts and the six newly created regions.
These new health facilities are intended to complement the existing ones and fortify the delivery of health.
*The story has been updated as at today, Tuesday, 28th April, 2020 to reflect the update provided on ATL FM's ATLANTIC WAVE morning show.