Popular television host Abena Korkor has stated in the latest video that popular television host, Lexus Bill, is very good in bed.
She said this in a latest video that is currently trending on social media. In the video, she made a list of celebrities that she has had sexual affairs with, of which Lexis Bill is one.
READ THIS ALSO: Covid-19 Stops Mission Impossible 7 Filming In The UK
"…I fv…d them all. KOD, Sammy Awuku, Kojo Yankson, Lexis Bill….he's also good in bed, and Victoria Lebene's husband", she revealed.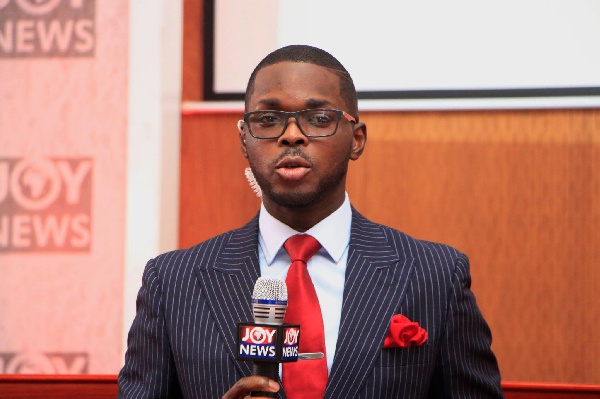 Kojo Yankson, Morning show host, Joy FM
She also said that even though Eugene is married to Victoria Lebene, he still contacts her and that there was a time when KOD saw them together and questioned her about it.
Abena Korkor also claimed that she is not having a relapse this time, but it is her recent interview with  Delay that has caused her to reveal all these to get it off her chest, but was quick to admire and admit that Lexis Bill was a good licker as well.
She said that even before her interview with Delay, popularly television personality Kojo Yankson called her and cautioned her to be careful of what she says in the interview to avoid being murdered, and that scared her a lot.
READ THIS ALSO: DKB Consoles Nana Addo Telling Him He Is The Least Insulted President
Abena Korkor (left) and Lexis Bill (Right – Joy FM)
She also alleged that she had an affair with him and he was in a relationship with famous actress Lydia Forson and media personality, Nana Aba Anamoah.
She also expressed her disappointment towards Sammy Awuku for calling her a lunatic and dared him to deny having an affair with her in the past.
"I respected Sammy Awuku a lot but I lost respect for him when he called me a mad girl on radio. I even saw him to be an intelligent man and a future leader coming".
Nana Abena Korkor is a famous Ghanaian television personality who is known to have caused much controversy and commanded much attention on social media. She is known to be a victim of bipolar disease, a brain disorder. She is also known to have revealed that she was having an affair with popular former Date Rush host, Giovani Caleb, a revelation that later turned out to be false.
SOURCE: KEZIAH TEKPETEY