The Minneapolis Police has produced a false report of what led to the death of African American, George Floyd on Tuesday.
In a new development concerning the murder of George Floyd, who was in police custody, a video has shown four Minneapolis police officers brutalizing him to death.
READ THIS ALSO: CEO of Quophimens Musiq reacts to claims of Queen eShun
According to some new videos from surveillance tapes and from an unknown camera shot, the police are seen taking George Floyd out of his car and pinning him down to the a police vehicle.
On the contrary, one of the police men identified as Derrick Shauven has his knees glued to Floyd's neck as Floyd begs for his life, saying in a quiver, "I can't breathe, I can't breathe".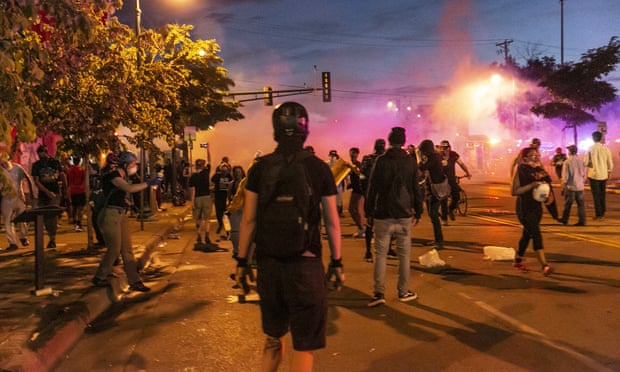 Additionally, as this inhumane activity was going on, there were three other officers who got the handcuffed George Floyd pinned to the ground.
Police write false report against George Floyd
However, the Minneapolis police have given a different account of what went on. In their report, they wrote :
"George Floyd was ordered to step from his car, after he got out he physically resisted arrest. officers were able to get the suspect in handcuffs." portions of the report read.
READ THIS ALSO: I have no absolute contract with Quophimens Musiq
Another aspect that the police report lied was about the manner in which he died. According to the police report, they noted, "he was suffering medical distress, officers called for ambulance, he was transported to Hanna-ban County Medical Centre by ambulance where he died".
DOWNLOAD THIS: Quamina MP – Change your style (Be like that)
Watch Videos from both NBC and CBS news that shows how George Floyd was allegedly murdered by four White Policemen.
Protesters took to the streets to register their displeasure as they demand for the prosecution of these four white police.
BY: ONESIPHORUS OBUOBI