The national communications officer of the National Democratic Congress (NDC), Mr Sammy Gyamfi has woven an interesting spin on the position of the New Patriotic Party's presidential candidate, President Nana Akufo Addo that he has only one term.
Mr Sammy Gyamfi who tweeted after the balloting process that was done at the premises of the headquarters of the Electoral Commission, Accra today, saw their representative who also doubles as the Deputy General Secretary, Mr Peter Otokunnor causing a stir at the event grounds over concerns of alleged cheating.
In the tweet of Mr Gyamfi, he indicated that President Nana Akufo Addo is ordained for only one term since he is number one on the ballot, hence is he is destined to hold forth for just a single term.
"John Mahama will be number two (2) on the ballot on 7th December, meaning God has ordained him, John Mahama for a second (2nd) term. President Akufo-Addo will be number (1) on the ballot, meaning that President Akufo-Addo is ordained for just one (1) term."
READ THIS ALSO: We Came In For 2 And We Got 2 – Otokunor Reveals To The Media
READ THIS ALSO: ¢1.4 Billion Will Be Used To Fund Free Primary Healthcare Policy – Mahama
READ THIS ALSO: Gynaecologist Sheds Light On The Need To Have Improved Health Care Delivery For Women
On the other hand, the General Secretary of the New Patriotic Party (NPP), Mr John Boadu has also bemoaned the fact that they didn't get the fourth slot but were still pleased with the number one position, a position they had twelve years ago.
"We would have loved four but God is the one who decides these matters and the place he has given us is fantastic. This makes the campaign message very easy because in terms of managing the economy we are number one. In terms of everything in this country, we are number one" he told pressmen at the event.
Interestingly, in a twist of events at the grounds, the Deputy General Secretary of the NDC, Mr Peter Otokunnor caused a scene at the grounds and became the butt of some hilarious scenes at the event.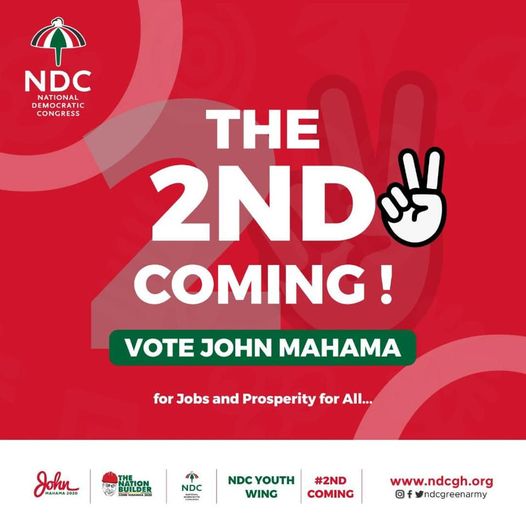 During the process and lead up to the selection of the positions on the ballot sheet, Mr Otokunor caused a stir that stalled the progress of the balloting for about 8 minutes. As a result, he expressed his misgivings about the situation.
"This has never been the concept. It's about picking numbers. You do the number in front of everybody. We see the papers and the sizes. You fold them in front of everybody, put them in the box and do random picking of the ballot for the first phase. Then in the second phase, you do the order of the picking. Then you are done" he added.
SOURCE: ONESIPHORUS OBUOBI