President Nana Akuffo Addo has replied the National Chairman of National Democratic Congress, Mr. Samuel Ofosu Ampofo that closed radio stations must go through due process if they want to resume work.
In May 2019, some radio stations were closed by the by the National Communications Authority. Notable among these stations were, Radio Gold, Radio XYZ, Sekpele FM , Radio Tongu and many other stations nationwide.
Even though the NCA has gone under some backlashes from political opponents and some members of the public, the NCA explained that some of the radio stations flouted some of the regulations.
For instance, with Regulations 65 (1) of the Electronic Communications Regulations, 2011, L. I. 1991, which states that "a person shall not use a radio frequency without authorization from the Authority.
However, according to the NCA Radio Gold for instance had been in operations without a license for over 9 years since 6th September 200 till it was shut down in 2019. The NCA deems this alleged unlawful action as unpardonable and was however fined GHs 61,330,000 for operating with a license that expired on 6th September 2000.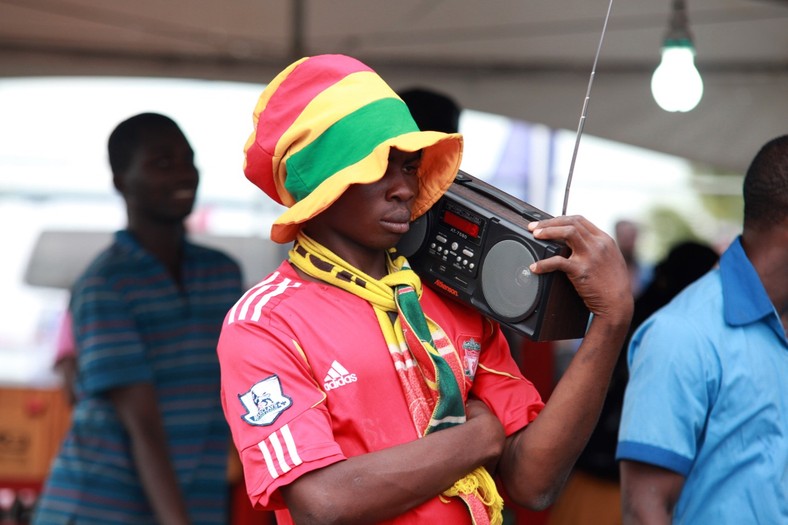 It was in tandem with this situation that Mr. Samuel Ofosu Ampofo pleaded with President Akufo-Addo to give some of these radio stations amnesty so they could help in the sensitization and education of COVID – 19 in the country.
At a meeting with the president on Friday, 3rd April, 2020, the NDC Chairman made this request, however, President Nana Addo stated clearly that there was nothing to hide and that it would be difficult for him to be the one to unlock them especially as there are due processes to follow.
" In our effort to ensure that we reach out to the majority of our countrymen and women, I am appealing to His Excellency [Nana Addo Dankwa Akufo-Addo] to grant amnesty and get those radio stations that have been closed down to use their frequencies to reach out to the people and to reach out to them in various languages so that we will be able to reach out to every nook and cranny of this country," Mr. Ampofo requested.
In accordance with the decisions of the Electronic Communication Tribunal (ECT), 30 out of the 57 stations have submitted fresh applications for FM authorizations, out of which 15 have been processed.
The applications for the remaining 15 FM stations are still being processed and the outcomes will be communicated to them after they have gone through all the requisite processes, which include technical review, management review and board approval, as this forms part of the processes for reinstatement.
BY: ONESIPHORUS OBUOBI