A week ago, President Akuffo Addo declared a partial lockdown or restriction in some parts of the country, notably Accra, Kasoa and Kumasi amidst the coronavirus pandemic. However, regardless of the situation, markets and other food chain industry players were allowed some movements. It turns out that some of the traders are abusing this privilege bequeathed to them.
The Minister for Local Government and Rural Development, Hajia Alima Mahama has hinted a possible closure of some markets where social distancing adherence is nothing good to write home about.
In a bid to control the spread of the fast spreading coronavirus, it has become expedient that all relevant protocols are observed and enforced so that the spread of COVID-19 could be stemmed. As a result, some of the markets are likely to be closed temporarily if the vendors won't adhere to the directives like social distancing protocols and all other directives.
In an interview on Accra based Citi News, and monitored by obcommunication.com, Hajia Alima Mahama intimated that although there are some complications, she is hopeful that the vendors would adhere to the protocols.
"There are a bit of complications. Sometimes you see that they are not really practising the social distancing but it's just about sensitizing them and hoping that they'll comply. They complied in the initial days. It's getting a bit more difficult now" she stated.
Furthermore, she cautioned that if they realized that the markets are getting too crowded then they would have no option than to shut it down for some few days, especially as seen in the case of Ga East Municipality where the Dome Market has been shut down for failure to adhere to the social distancing protocols.
"On the other hand too if we find it getting crowded in some areas, we will close those the markets. We may have to close the markets for a day or two so that they know we are serious and need to comply. We may close a few so that we guide them through and if they comply, then we can them let come back." she added.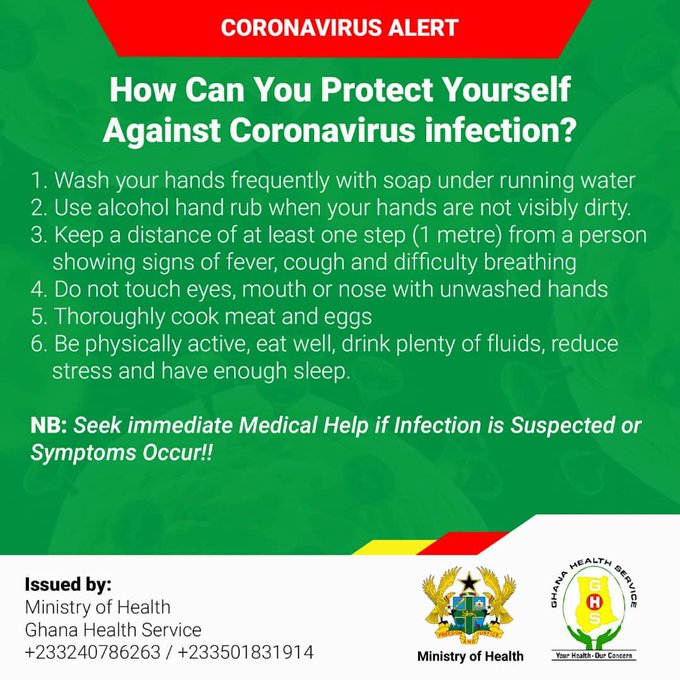 However, nine new cases of Covid-19 have been recorded in the country. According to the Ghana Health Service (GHS) six of the cases were recorded in the country's epicentre for the pandemic, Greater Accra while three are from the Ashanti region.
Currently, the regions reporting cases are the Greater Accra, Ashanti, Northern, Upper West Eastern and Upper East Region.
BY: ONESIPHORUS OBUOBI