Preparations for election 2020 is currently underway especially as the Electoral Commission prepares hard. This thus comes against the backdrop of a new voter's register that has brought a lot of controversies. However, the National Patriotic Party's John Boadu has revealed a new voter's register is not a new phenomenon.
Mr. John Boadu intimated that since 1992, the country keeps changing its voter's register. he also added that there are always for several reasons for these changes.
READ THIS ALSO: You must be ready to pay payola to DJs, they are important
Chronicling Ghana's elections from 1992, he said that the 1992 voter's register was fraught with a lot of challenges.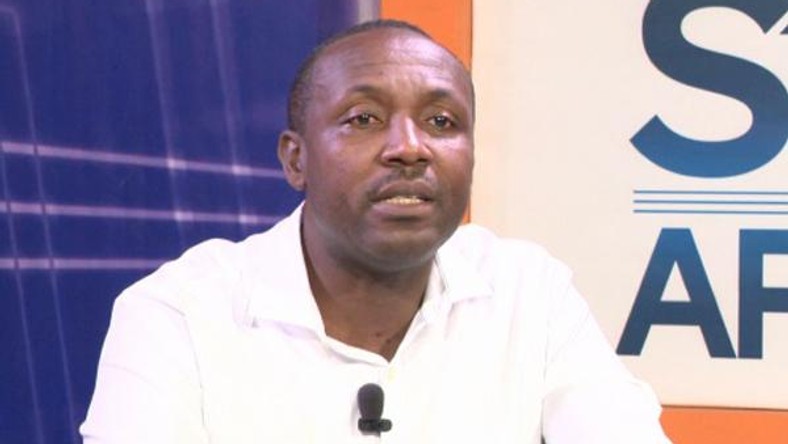 Speaking on the Kokrokoo morning show on Peace Fm, he explained that even the 1988 voter's register had a lot of issues.
"This is not a new phenomenon. The 1992 register was fraught with a lot of challenges. Frankly speaking, if you are not a member of the NDC and a lover of democracy, you wouldn't partake. That register was compiled in 1988 and was never reviewed till after the elections in 1992. This means that all those who had turned 18 years from 1988 to 1992 were disenfranchised" he said in Akan.
Need for a new Voter's Register Imminent John Boadu claims.
In addition, he emphasized that regardless of the challenges, the elections were held still. However, he stressed that as a result of those unresolved challenges, the NPP boycotted the Parliamentary elections.
"At that time, there were a lot of agitations about the voter's register. However, when the Electoral Commission decided to go on with the elections, we all accepted it in good faith. The only thing we did to show our displeasure was boycotting the Parliamentary election which was held separately from the Presidential elections. It was until 2012, that Ghana moved onto the Biometric system, but that was also fraught with its own challenges".
Mr. John Boadu posited that these challenges were some of the reasons why they were demanding for a new register. Especially from 2013 right till date, the agenda has been to have new register. Unfortunately, the EC then made them aware that it was an impossibility.
DOWNLOAD THIS: Medikal (Alarm)
The General Secretary of the New Patriotic Party (NPP), John Boadu, has accused the National Democratic Congress (NDC) of being behind a "fake" internal memo purported to have emanated from the leadership of the elephant family.
BY: ONESIPHORUS OBUOBI