With the easing of restrictions in Ghana, many people seem to have believed the fight against Covid-19 is over. However, Dr Godfred Sarpong has revealed that they are still fighting Covid-19 in Central Region.
Speaking in an interview on ATL FM, The Deputy Director Public Health, Central Region has revealed that they are working hard to fight the virus. Furthermore, he added that the increase in cases cumulatively is not a measurement of how they are faring.
"We are still fighting Covid-19 in the Central Region. I think what we need to understand is that the figures cumulatively would still go up. Even if you had 100 previously and today you are recording two, that makes it 102, and the number has increased. So cumulatively, the figures would not drop. So that is not what we actually use to gauge our efforts".
READ THIS ALSO: Duncan-Williams Calls For Prayers For His Last Son Suffering From Bipolar Disorder.
Moreover, he further went on to add that active cases are used to judge the effectiveness of the methods employed. In addition to this, he intimated that the current trends and viral case counts indicate disobedience. He explained that now people seem to be quite comfortable with the virus and are not adhering to the protocols.
"We look at the active cases and that tells whether we are winning or not doing enough. However, I think there is a lot more and people are not taking Covid-19 seriously. If you walk through town, you would notice people are not still observing the protocols".
Cape Coast leads Case Count as medics are fighting Covid-19 in Central Region.
The Ghana Health Service has confirmed 498 new Covid-19 cases increasing the overall total to 10,856.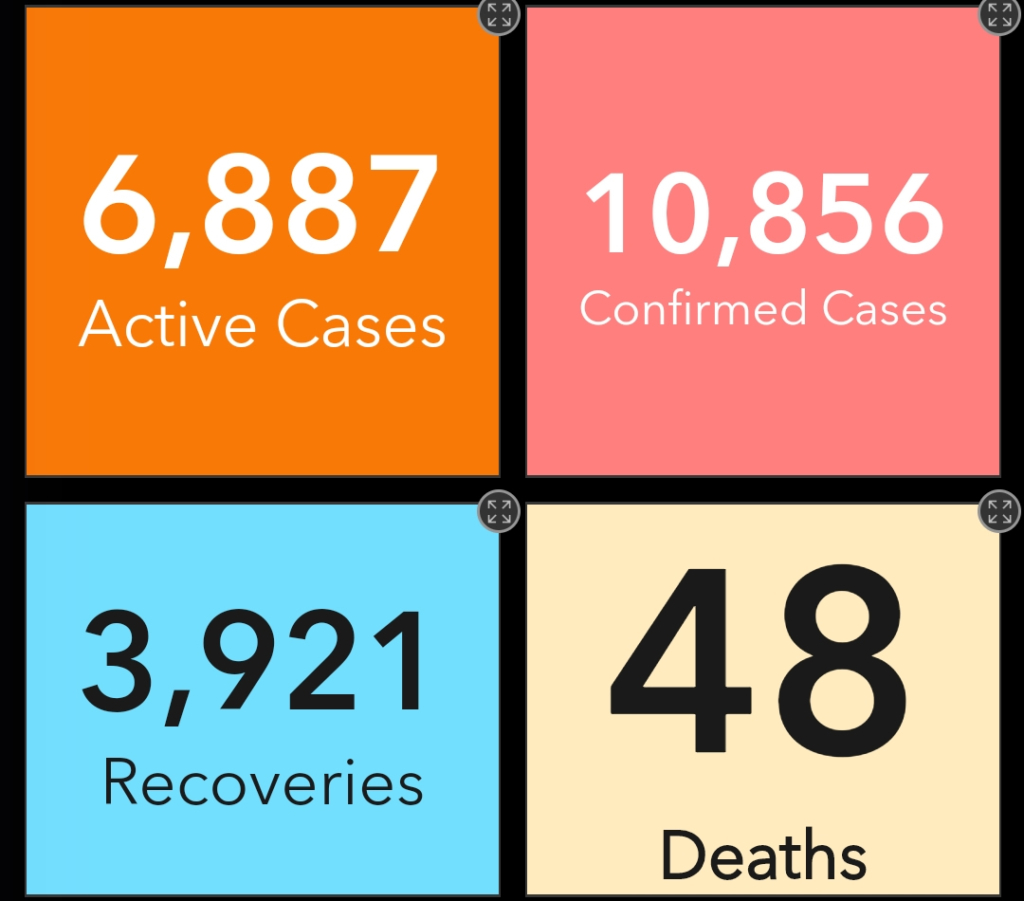 Giving a breakdown of the figures, the Service noted that Greater Accra has the highest confirmed cases with a 6,791 case count.
Ashanti follows with 1,905 while the Western region which is now the country's epicentre has recorded 96 new cases taking the count to 874.
Interestingly, the Central region has recorded 212 new cases with Cape Coast recording about 170 cases cumulatively. The entire region now has about 559 cases according to Dr Sarpong.
"We are around 559 cases, Cape Coast is getting around 117 cases, followed by Komenda Edina Eguafo Abirem. They have also crossed the hundreds and Mfantsiman around 50-70" he stated.