French giants, Paris Saint-Germain (PSG) are reportedly setting up their transfer camp around the English Premier League (EPL) with the hope of getting either Liverpool's Mohamed Salah and Tottenham's Harry Kane as they prepare for the exit of Kylian Mbappe.
The contract of  PSG forward Kylian Mbappe is slowly drawing close to its end as Mbappe's contract is set to expire at the end of next season it seems the team is at a dead end with him on a contract extension.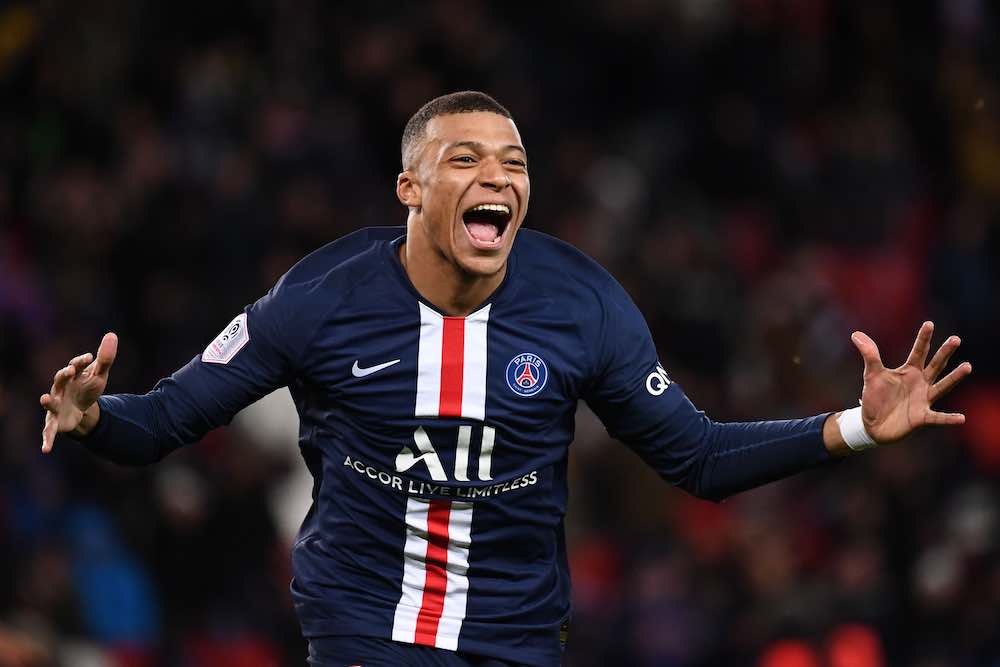 PSG forward, Kylian Mbappe  (FRANCK FIFE | Credit: AFP via Getty Images)
According to Telefoot's Julien Maynard, Mbappe seems to be dragging his feet until the end of the season when he weighs proposals from Spanish giants, Real Madrid as well as they have shown strong interest in the striker following a strong and consistent display of performance over the past few seasons.
READ THIS ALSO: Thomas Tuchel Scared Of Risking Thiago Silva Against Sheffield United
This decision by Mbappe has resulted in a quick move by PSG to monitor Tottenham's Harry Kane and Liverpool's Mohammed Salah in a bid to get them a transfer to the Paris club.
Barcelona's Lionel Messi is a well-known target, but Kane and Salah have both worked their way onto PSG's radar and contact has been made with the pair's representatives to figure out whether a move would be possible.
According to reports, there is a huge possibility Harry Kane may make a move out of the White Hart Lane if they are unable to qualify to the Champions League. Rumours are also rife that PSG coach, Mauricio Pochettino has also reached the player over talks of joining them next season.
READ THIS ALSO: Gorginho urges Chelsea players to stay calm and humble despite Porto victory
Pochettino would prefer a reunion with Kane, but club officials are said to favour signing Liverpool's Salah this summer and a meeting was held with the Egyptian's agents last month.
The Egyptian Salah meanwhile has a total tally of 25 goals this season with 19 coming from the Premiership and 6 from the Uefa Champions League. On the other hand, Kane has 27 goals with 19 coming from the EPL and 8 goals from the Europa League.